Description
Geometric stones & rocks for projection mapping show
Get ready to experience an incredible optical illusion with these digital architectural elements that showcase stones as living creatures that breathe and move. With 44 animated elements featuring animation texture, you can transform any building into an old and romantic castle with ghosts.
This toolkit is perfect for those who want to immerse their audience in a stunning visual performance. The package includes PNG Scenes with Alpha channel, and 3D animation Architectural facade elements such as columns, arcs, windows, corbels, dentils, pediments, cupolas, and more, suitable for different architectural types. The height of the elements is 1080 pixels and the FPS is 29. This toolkit has been produced especially for architectural building projections and 3D video mapping, so create, mix and compose to your heart's content!

Download animated decorative facade elements.
PNG Scenes with alpha channel for architectural projection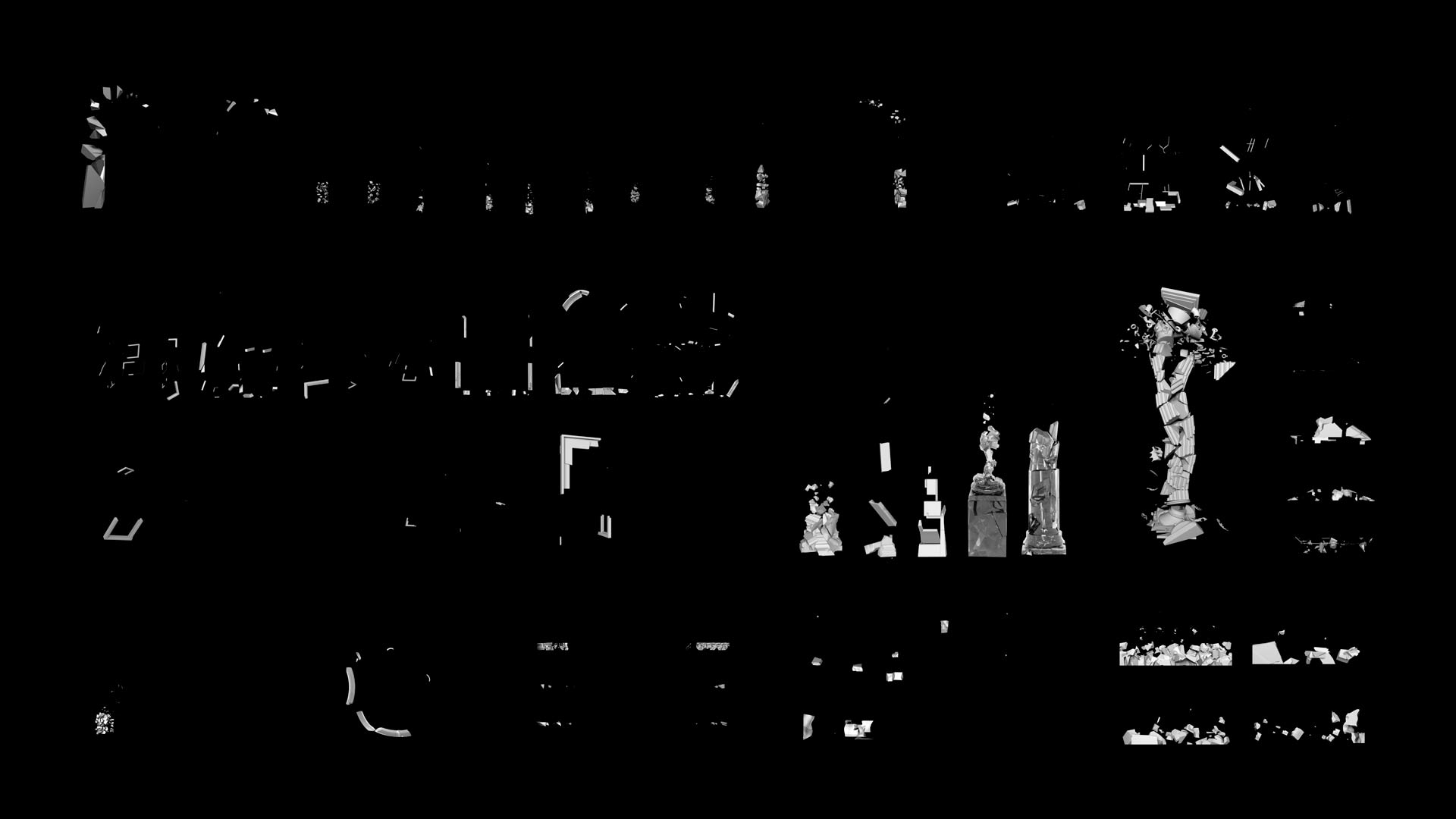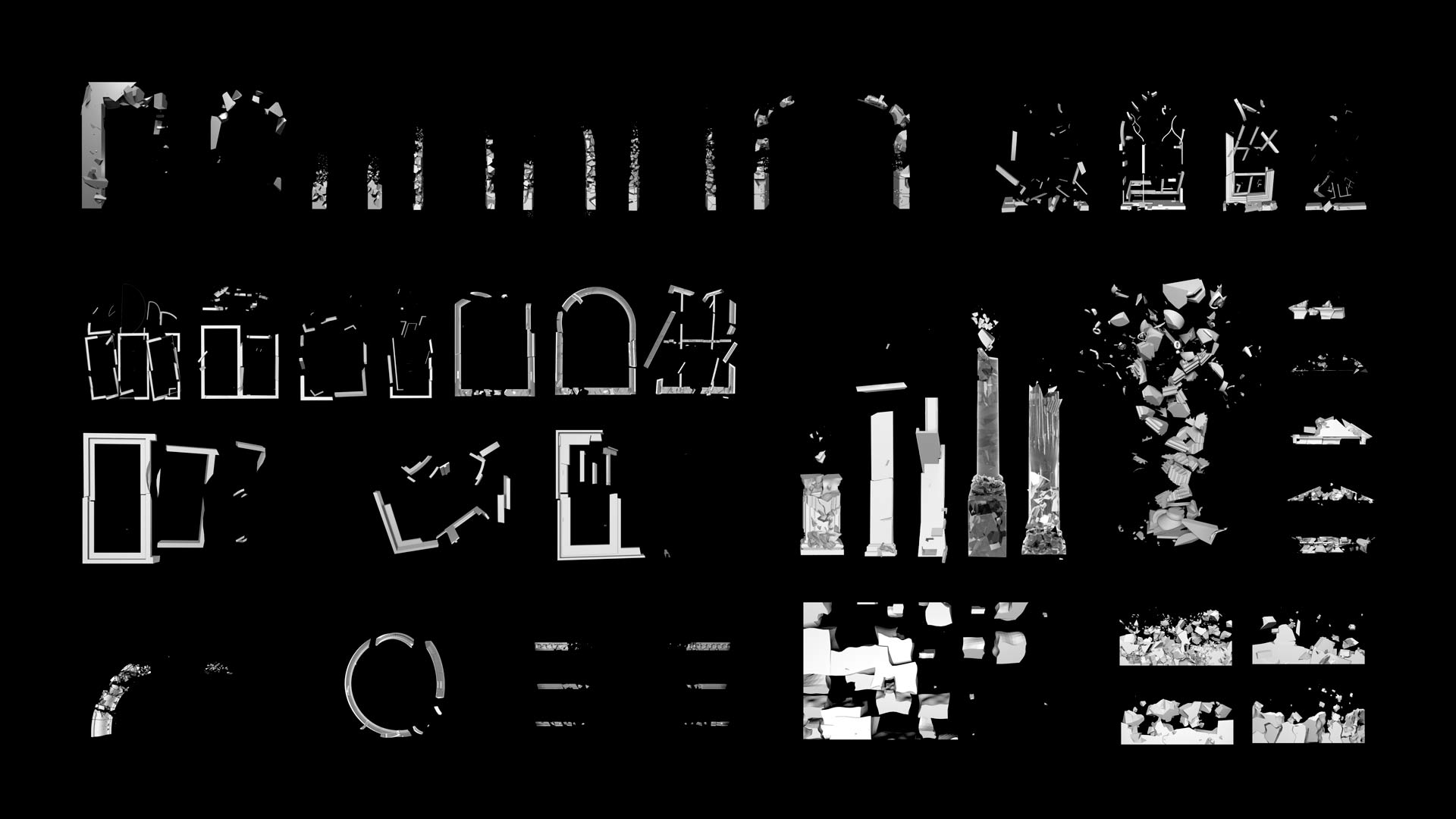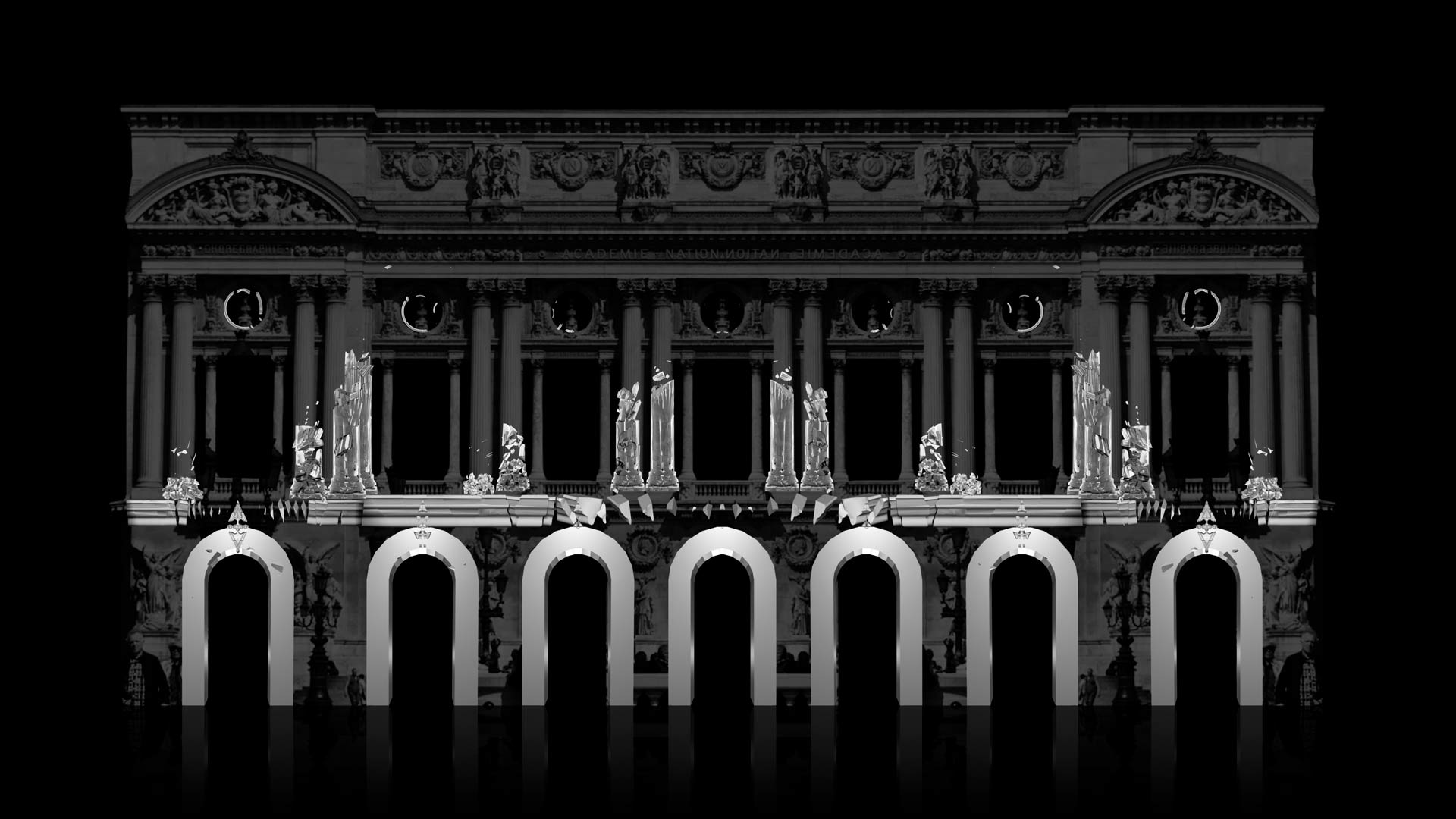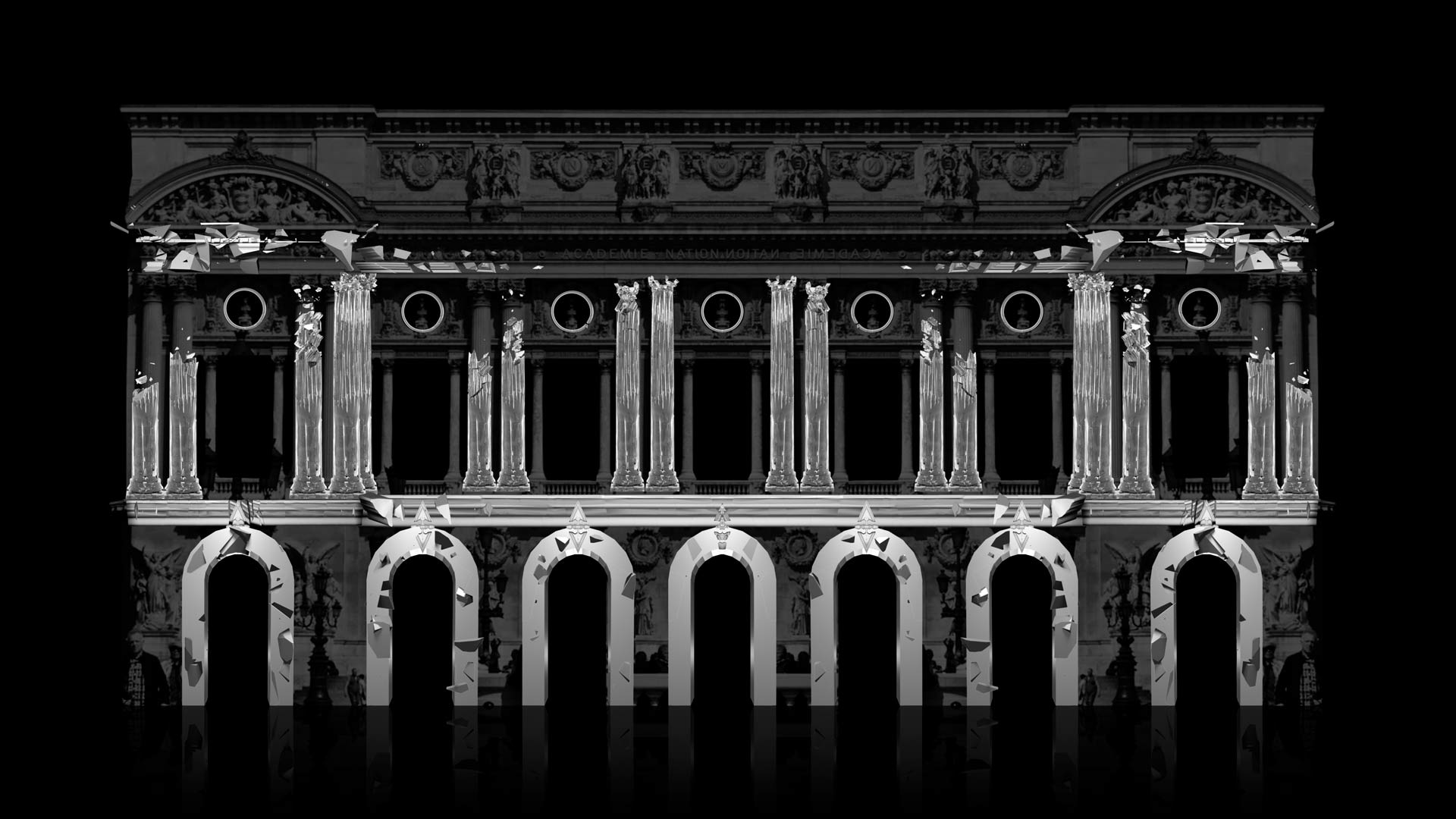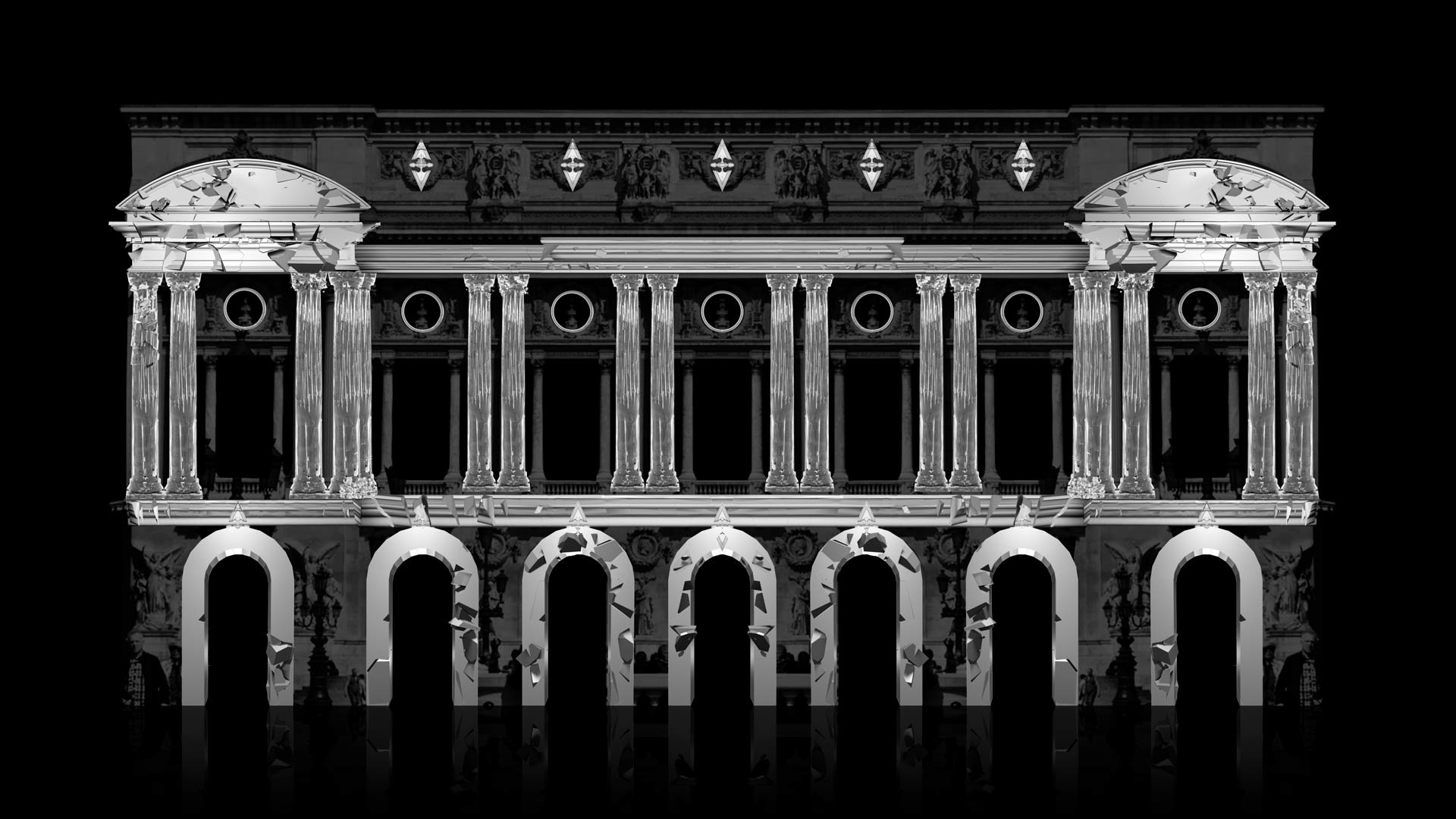 Learn how to use video mapping toolkits
Watch Projection Mapping Tutorial
We created a straightforward video tutorial that illustrates how to use video mapping toolkits in Adobe After Effects or Resolume. The tutorial covers importing PNG scenes as sequences into the video editing software, adjusting the scale and position of each element, playing with timing, adding color effects, and creating additional layers by duplicating and pre-composing. By following these steps and utilizing our pre-rendered content, you can achieve fantastic results in less time.
The Video Mapping Toolkits are a set of techniques and products developed by Alexander Kuiava, a new media artist. For more comprehensive tutorials, you can enroll in the video mapping course at Frontskill.com.


Fields of Use:
A versatile digital creation suitable for various uses

For Projection Mapping
The content provided is suitable for architectural projection mapping and video projections on any buildings. Additionally, the Video Mapping Toolkits can be utilized for immersive projection in any indoor space. It is compatible with all Video Mapping Software available.
For VR & AR Projects
The digital assets with alpha channels are designed explicitly for VR and AR projects in Architecture, Environmental Design, and Game Development. These assets are also ideal for creating 3D environments and levels in virtual reality.
For Learning & Trainings
Video Mapping Toolkits are an excellent study material for learning Projection Mapping and creating content for Video Mapping Shows. They are high-class and easy-to-use materials for learning.